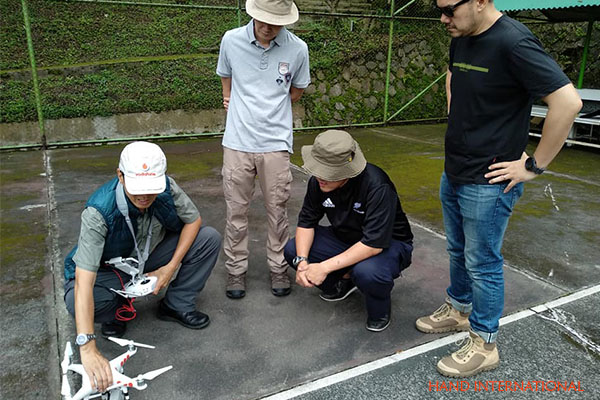 By the end of March 2019, HAND Surabaya held a training for mapping disasters' locations using drones in Bromo, East Java. This training was supported by Temasek Polytechnic Singapore. There were only eight participants attending, and the majority were HAND volunteers all around Indonesia such as Jakarta, Surabaya, Solo and Kupang, East Nusa Tenggara.
In this drone training session, the trainers from Temasek Polytechnic Singapore taught the participants from knowing the drones' parts, creating location maps, shooting pictures from close and far distances, troubleshooting, to Indonesian's regulations on operating drones.
As the HAND International coordinator, Inban Caldwell stated by holding such first sessions of drone training, HAND volunteers who planned to assess in the disasters' locations were encouraged to mitigate disasters' locations. Then, they would strategize better and more detailed in giving aids to the impacted people.
"Obviously we also hope that in using this drone technology we can minimalize potential hazardous dangers that might impact HAND volunteers who will be directly tasked in the disasters' locations," said Inban.