Compassion in action
Giving Our Hands

to Serve

And Our Hearts

to Love
HAND International is a non-profit Humanitarian Foundation committed to making the world a better place.
Since 2010, HAND International has been working tirelessly to alleviate poverty and provide access to various services, including education, healthcare, and relief, in areas that have been affected by disasters.
With highly qualified staff and volunteers, the organization has been instrumental in providing humanitarian aid and support to the communities who need it most.
Especially grateful is the close collaborative relationship with our international and local partners in reaching out to new areas and locations in 5 countries.
Our Focus
We Believe in a

Holistic Approach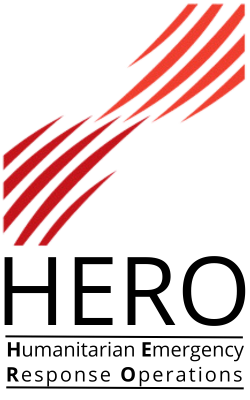 Be Inspired by Our Disaster Relief Heroes
Amidst chaos, heroes rise. Explore the compassion and resilience behind our global disaster relief efforts, saving lives in the darkest hours.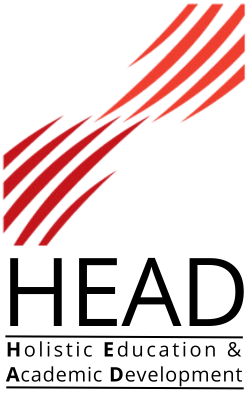 Unlocking Potential: Join Us in Innovating Education
Join our journey to innovate education, unlocking potential and paving the way to brighter futures for learners everywhere.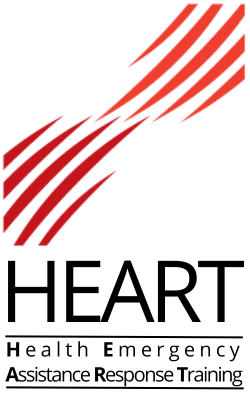 Healing Hands: Our Stories from the Frontlines of Healthcare
Experience the compassion and healing of our healthcare warriors, who mend lives with unwavering dedication.
Small Steps, Big Dreams: Micro Enterprises Transforming Lives
Dreams take flight in the world of micro enterprises. Witness how skill development empowers entrepreneurs to change their destinies.
Home for All: The Power of Shelter Aid
Shelter is more than a roof—it's hope. Explore the profound impact of shelter aid in providing safe havens and rebuilding lives.
Revolutionizing Agriculture: Empowering Rural Communities
In the heartland, change blossoms. Explore how agriculture transforms rural lives, cultivating prosperity from the soil of hope.
Give Your Hands

to Serve

& Your Heart

to Love.
Join us in our mission to create a better world
Our International

Partners
"Friends working with friends, having fun & changing the world!"
Together with our partners, we are dedicated to rebuilding lives and restoring hope.
Our Partners & Volunteers
Testimonials
"The IDRM community is richer because of the partnerships, co-trainings, and collaborations with HAND in many instances in hte past ten years. We applaud you for the various initiatives to bring development within IDRN and deliberate collaboration with others, demonstrating true STARFISH leadership principles in your work. Keep up the good work and serve always with a selfless heart."
"It is with gratitude in our hearts that we acknowledge what has been accomplished over the past 10 years throught the services of all those involved with, and through HAND International to positively impact nations. Individuals and communities living in STARFISH relationships is a basic core value of HAND, expressed when HAND says; "Friends working with friends, having fun & changing the world!"
"I've worked on a lot of humanitarian projects through CSR in the past, but HAND is different. Our trips involve going to exciting and challenging places like volcanic areas and remote islands. Recently, we even had to deal with an earthquake and volcanic eruption. HAND is an amazing non-profit organization, led by a Chief who has lots of ideas and is always positive even during disasters. The team is also full of enthusiastic people who can handle anything."
"Friends working with friends, having fun & changing the world! This empowering motto is what I truly love about HAND International. We all have a calling to serve humanity, and our unique gifts and skills are meant to be shared to bless others. In my past 4 years, I have been fortunate to be involved in education and medical missions in Indonesia, and serving with HAND has brought me unbridled joy. It's such an inspiring and fulfilling experience that motivates me to encourage more people to join us. Let's continue to make a positive impact and make the world a better place, together!"
"I'm incredibly thankful for the chance to join HAND's mission trips in Surabaya, Indonesia. Initially uncertain, these experiences ignited my passion for missions. They demand not just willingness but purpose and obedience. What began as volunteering transformed my life. Engaging with the local community deepened my interest in medicine. Inspired by dedicated doctors, both local and foreign, I witnessed them not only applying their expertise but also sowing seeds of faith. These pivotal moments continue to propel me towards my dream of studying medicine. Let's remember, missions aren't about our abilities but our willingness to help those in need. Embrace the impact!"
"In 2010, Mt. Bromo erupted, causing mass destruction. Amid the crisis, I partnered with HAND to assist affected communities. After five years of living in Jakarta, I returned to Surabaya and joined HAND full-time. As East Java's Pack Leader, I faced tough challenges but learned valuable lessons about working with diverse communities. I discovered that by adapting to each community's needs and cultivating friendships, we can achieve harmony. Embracing others' strengths and opinions leads to exceptional results. Impacting others positively is life's true beauty, no matter the scale. "Harmony makes little things grow."
"I met HAND through a mutual friend involved in their partnership in Kupang. As an economist at CREDOS Institute and Nusa Cendana University, I focused on inequality in development outcomes in Sumba and East Indonesia. We discussed poverty in Sumba and HAND encouraged me to collaborate in establishing a network to help children and youth in need of healthcare. HAND and CREDOS are in the initial stages of partnership, with visits to hospitals, villages, and direct work with those in need. This partnership emphasizes a focused ministry and working directly with people in the field."
"I see HAND as an organization that aims to reach out to the world around us, extending a hand of care and assistance. As a hand, it reaches out to touch the lives of people all over the world, be it in response to a disaster to save lives, a medical mission to improve the well-being of the sick, a development program to alleviate poverty, or to help establish normalcy after a disaster. Even small ways to impact a community matter. Towards this goal, I am pleased to be a part of HAND, where I can participate with friends, work with friends, have fun while changing the world."
"What better way to use what we have to meet needs? HAND International presented to me an opportunity to use the little I have to make a difference in people's lives. It took simply a $100 loan from Capelle Consultancy, some dedicated days in Surabaya, and a heart to share and give. All I did was share with the needy on how to start a small business with $100. While the teaching was done in a small room, the locals came with big hearts to learn and to try. The result is changed lives. We may think that our gifts and talents are as small as a mustard seed, but my experience serving with HAND tells me that with whatever small gifts or talents we have, we can still meet needs and be an agent of blessing unto others."
"Since joining HAND in 2016, I've been able to contribute to humanitarian efforts in unexpected ways, including supporting marginalized groups and helping preschools in Indonesia. As an educator and psychologist, I conduct trainings in Psychosocial Crisis Management and provide counseling during HAND-organized sessions. HAND has given me the chance to discover opportunities to make a positive impact and put my skills to good use."
"A mother and her child at a "Love Language" retreat mistook hot water in their hotel room for hot rain. The father explained the truth and the child continued to ask questions, fascinated by the new experience. This retreat was the result of HAND's collaboration with companies' CSR and churches that want to be agents of change. We must all be agents of change. HAND is a channel of giving and has provided that exact vehicle for us to restore the poor, and heal the sick and hurt, whenever the opportunities arise. What we receive, we must give. It is likened to the Dead Sea, which has no outlets and is unable to support life due to high salt concentration, and the Sea of Galilee, which has outlets and is rich with life. Everyone should aspire to be a channel of giving in order to serve our purpose as human beings."
"Serving with HAND enriched my life, enabling me to experience community service through medical work and education, and to realise the power of service. Going on a medical mission as a youth taught me that I can serve in ways I never thought possible and has helped me develop skills and serve with my whole heart. Serving with HAND taught me a lot about myself and the way I view community service. I learned to appreciate that true service means serving genuinely and out of love, which starts with our everyday interactions. Working with passionate locals has made me reflect on the service I can do in my home country and community, and reminded me of the profound impact of caring and genuine concern."
where we work
Transforming

Lives Across Borders
We empower communities in urban and rural areas by providing resources and support. Join us on our journey to make a lasting and meaningful difference in people's lives. Your involvement can inspire positive change.