April 2015 – We Have Come to the End of Our 3rd Trip in Nepal
In a world brimming with suffering and adversity, organizations like HAND International stand as beacons of hope. Our recent journey to Nepal marks the culmination of our third mission in a land where compassion is not just a word but a way of life. Our focus on this particular expedition has been clear: to build homes for the marginalized, the handicapped, the aged, widows, the unemployable, and all those who society often forgets.
Community-Driven Home Building
As we ventured into the heart of Nepal, we did not come merely as outsiders bringing assistance. We came as partners, working hand in hand with the local community to make a lasting difference. Our collective efforts have borne fruit in the form of 25 new homes, sheltering those who desperately needed a place to call their own. The impact of these homes on the lives of the beneficiaries is immeasurable, bringing not just physical shelter but a renewed sense of dignity.
Challenges and Fund Limitations
Our journey, while marked by success, has not been without its share of challenges. Financial limitations have often stood as formidable roadblocks. The resources needed to extend our mission into Phase II remain a goal yet to be realized. It is here that the power of support and solidarity from donors and partners can truly shine, turning these aspirations into concrete actions.
From Relief to Reconstruction
Our journey in Nepal has been a transformative one, transitioning from immediate relief in the wake of a devastating earthquake to the ongoing phase of reconstruction. While relief addresses the urgent needs, it is the sustained commitment to reconstruction that paves the way for a brighter future. The rebuilt communities are more resilient, and the people are better prepared to face whatever challenges lie ahead.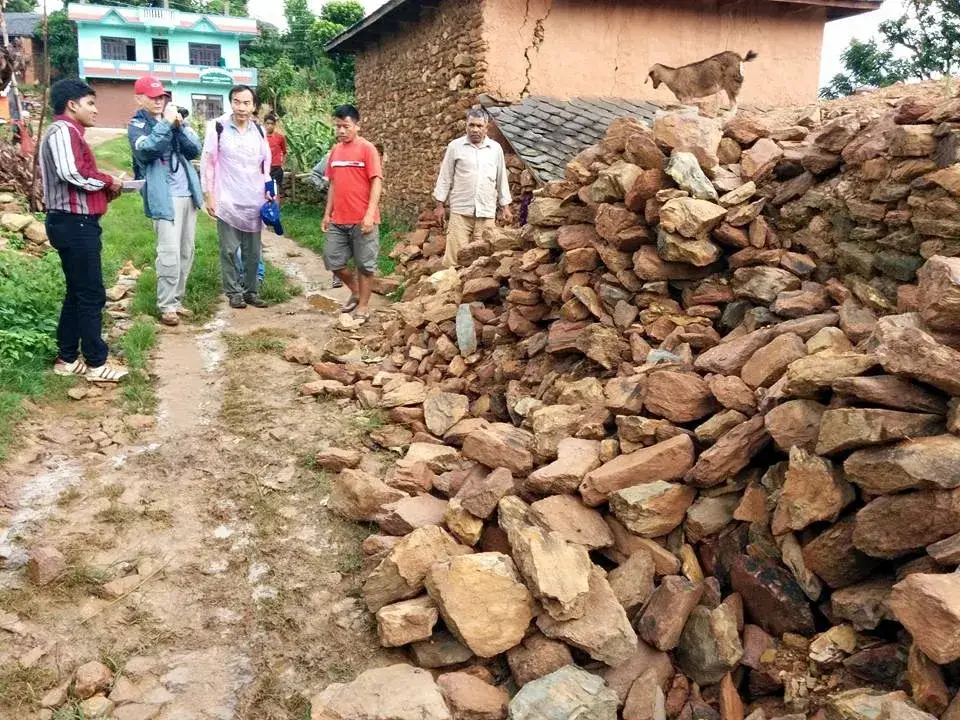 Disaster Response Training
Empowerment is at the core of HAND's mission. Beyond building physical structures, we believe in equipping the local community with the skills they need to thrive and respond effectively in times of crisis. Disaster response training is an essential part of our work, enabling individuals to take charge of their own safety and that of their neighbors.
A Drop in the Ocean: The Ongoing Need
Nepal, like many disaster-prone regions, faces an uphill battle. Our efforts, while significant, are but drops in the vast ocean of pain, suffering, and needs of the people here. The challenges are immense, but the spirit of resilience is stronger. We extend our deepest gratitude to the donors, partners, friends, and well-wishers who have stood by us on this journey.