HAND FORTUNA has been hustling-bustling since yesterday. Such hustle-bustles are common for the last six years, for HAND FORTUNA Kupang has held the English Speech Competition for six years. There are many topics from year to year, from bullying to the negative effects of social media. The participants' locations were also not limited to Kupang but there were also other participants from abroad, such as Papua New Guinea and South Korea.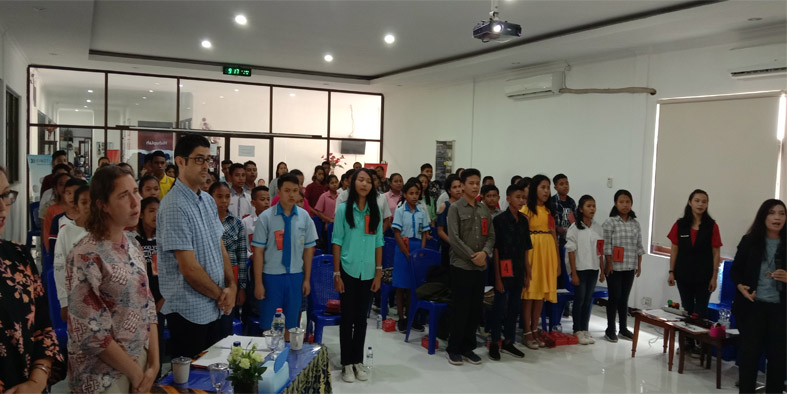 "Our grand theme for this year is Extraordinary Kupang. Our reason to choose this theme is because the English speech competition's atmospheres in HAND FORTUNA are getting more intense, that participants should have the Extraordinary attitude. That way, they can compete to achieve the best," said Ratna Pongkapandang, HAND FORTUNA Kupang's person-in-charge.
Other things, as Ratna added, we announced this theme to support Kupang Governor's "English Day" program every Wednesday for all instances in Kupang. Such governor's actions are the Extraordinary actions. 
Paula Dilla, one of the participants for the Junior High School (JHS) category, stated this year is her first year to compete. "I felt complicated, awkward yet happy, when I stepped up and delivered my speech," Paula, who brought a speech called "No Free Sex Before Marriage", said. Paula hoped she could enter the finale this year. "Even if this is my first time, I hope I can enter the finale," as this second-year JHS student added further.
As in the previous years, all participants competed for the Kupang Mayor's trophy, trophies from HAND FORTUNA and some amounts of money for the winners.